Social media is constantly evolving, with new features and platforms being added on a regular basis.
The goal of social media marketing is to reach your target audience. Your strategy will change depending on which social platforms your target audience uses most. How you market your products and/or services will affect your strategy also.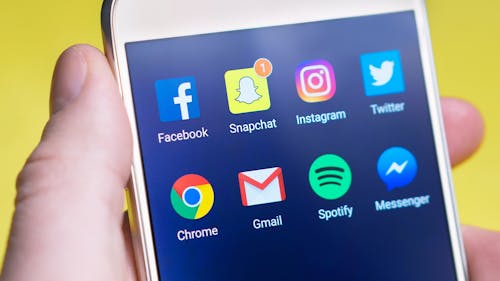 The purpose of developing content for social media platforms is to:
Advertise your brand

Build a relationship with your target audience bring traffic to your company website
Why you need a social media presence
Social media platforms and influencers have morphed into respectable channels for companies to engage with customers and build revenue through brand awareness. It has an edge over conventional media channels such as television, radio, magazines, and newspapers. More people turn to Facebook or Instagram for their daily news and entertainment. As such, you are more likely to reach your customers through different social media platforms than a TV or newspaper.
In the world of hashtags, comments, and likes, there are lots of possibilities for startups especially. You don't need to have an account on every platform. However, you should have an account on the platforms where you know your target audience is most frequent in.
Define your goals for social media in order to create a strategy for exposure. Social media increases your brand maximum exposure among potential clients, allowing you to reach a broad audience with little time and effort. You have nothing to lose so it's a win-win!.
Advantages of social media
Faster, Easier Communication


With all accounts on all social media networks open to the public, this might be your opportunity as an entrepreneur to get to know your opponent better. Watch their posts, comments, and how they interact with their audience. Read the questions that their audience has made and consider how you, as a business, may respond.


Increase your market reach, including international markets


Increased awareness means more conversion chances for your company. Every blog post, image, video, or remark has the potential to direct people to your website. 


Observe your competitors

Improved Brand Loyalty
Audience research involves gathering information from a group of people. It looks for the terms that your target audience will use, but it is more focused on your product itself. You can collect this information through social media insights/analytics. A few examples of data that is collected includes;
| | |
| --- | --- |
| Social Post Metrics | Profile Metrics |
| Clicks | Profile Visits |
| Comments | Overall Engagements |
| Shares | Follower Growth Overtime |
Customer service remains as difficult as always. Customers increasingly expect businesses to respond to their queries via social media. An investment in customer service helps your business form meaningful relationships. Social media enables real-time contact and response from customers.
Most popular platforms
TikTok- TikTok wants to keep people on the app for as long as possible by continuously feeding you new videos. That means if you sell jewellery, for example, TikTok's algorithm will push your content to people it has already identified as jewellery lovers!
According to small companies who've benefited from Tik Toks, the secret to success is to not be overly aggressive with the sales pitch.
Snapchat- Snapchat may not be the best social media tool for every brand. This app was made to be light-hearted and fun. It's about being yourself, not being picture-perfect.

Pinterest- Pinterest is a social networking website where users may gather and curate photographs. It allows users to gather inspirational content from across the internet. Users may also use it to show off their hobbies and discover new goods that fit their interests.

Twitter- Twitter can be a great tool for increasing brand awareness, engaging consumers, and generating leads.


Twitter can help small businesses in through:


More people will be reached

Increase brand awareness

Promote their business

Introduce new products

Learn about emerging trends

Communicate with their clients