Self-employment is not for everyone, though it may be enticing to certain individuals.
Before starting a business, you should assess your alternatives and determine whether you can afford to accept the risk. One of them is income stability or lack thereof in some circumstances.

You may experience seasons of ups and downs depending on the services you provide and the people you provide them for. As a result of this uncertainty, freelancers must develop a reasonable budget for themselves. Now, we'll look at how you can deal with inconsistent income through budgeting.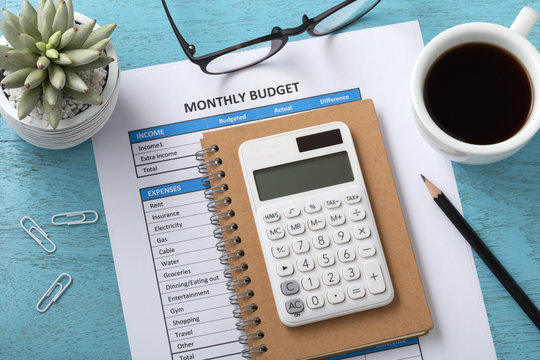 Creating a separate business account
It may be tempting to use your existing bank account as both a personal and a company account when you initially start out as a small business, freelancer, or independent trader. Additionally, a business bank account isn't required for independent shops, tradesmen, or small enterprises. Though it may help you gain far more control over your business finances.
You are free to choose a simple bank account that functions similarly to a personal current account or a more complete account with additional tools to handle payroll.
Either way, opening a business bank account offers some significant benefits including;
VAT registration is easier

Improved financial management

Improved defence against an HMRC investigation
Building your backup plan
It's no secret that many company owners have struggled and faced the consequences of COVID-19.
Today, entrepreneurs are seeking ways to make a successful return. Therefore, having a disaster recovery/ backup strategy in place for your small business is a crucial aspect to help with unexpected changes in your personal circumstances.
Developing a strategy protects your business from any problems. You can't foresee the future, but you can make sure you have a plan in place to deal with inconsistent income. Having an emergency fund is an example of dealing with this.
An emergency fund is a key asset in your backup plan. This cash is sometimes referred to as "rainy day money."
A budget is a dynamic financial plan that is used to forecast a company's expected income and spending.
It's simply a financial plan created by a company for a month, quarter, or year.
Additionally, it should be flexible and adaptable so that it may be altered when company strategies and market conditions change. Here are the basic steps to consider when creating a budgeting sheet:
​​Compile a list of your income sources

Establish Fixed Costs

Incorporate Variable Expenses

Estimate One-Time Spending

Bring Everything Together
Sources of finance available to a sole trader
Small business loans

Startup loans

Business overdrafts

Crowdfunding

Angel Investors

Venture capital

Small business grants (Government and private)